Morocco authentic tour in 15 days & 14 night
marrakech, casablanca, rabat, volubilis, meknes, fez, erfoud, boulmane dades, ouarzazate, taroudant, agadir, essaouira, marrakech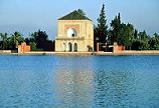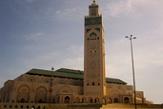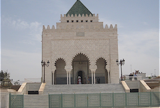 Day 1: Marrakech
Transfer for .fromtheairporttoyourhotel/ riad dinnerandovernight
Day 2: Marrakech
After breakfast you will spend this day to visit historical places of Marrakech like the , the , the Then you will to Menara gardensKoutoubiaSaadianand theprivate museum of Marrakech.continue to visittheDjemaaElFna square,the beating heart ofthe city andalsocrossing pointto enterthe maze of alleysthat form theSouks.Dinnerand overnight will be atyour hotel/ Riad.
Day 3: Marrakech/ Casablanca/ Rabat
After breakfast we will depart to , the place then we will .Casablanca where you will have a city tourto discoverthe Mohamed V squareof the United Nations...continue toRabat.Dinnerand overnight athotel
Day 4: Rabat/ Volubilis/ Meknes
Today and after breakfast you will have the opportunity to visit many places in Rabat, the capital city of morocco, like the Royal Palace (outside), Kasbahs and Oudayas, the Tower of Hassan, and the Mausoleum Mohamed V. After lunch we will go to discover Volubilis with its important ruins of the Roman Period. Then we will continue to Meknes where you will have dinner and spend your night.
Day 5: Meknes/ Fes
After breakfast, you will have a full free time to visit the oldest city of the imperial capitals of Morocco: Fes. Dinner and overnight will be at your hotel/ Riad in Fes.
Day 6: Fes
After breakfast you will begin your guided tour of the medina, one of the world's largest walled in cities. You will explore the narrow streets lined with fresh fruit, mounds of spices, intricately woven Berber carpets and many other art objects of Morocco.
· Mosques including the Quaraouiyine Mosque founded in 859 by Fatima el Fihri and the Andalusian Mosque dating back to 860. Entry is not permitted to non-Muslims
· Fountains including the Nejjarine fountain
· Medersas (Koranic schools) founded as early as the 13th century
· Batha Palace now a museum of arts and traditions
· Chouwara Tanneries
· Souks including Souk Attarine, one of the liveliest in the city
· Bab Boujloud with its green and blue ceramics
· Mellah and the 17th century Ibn Danan synagogue
· the Kings Palace
Day 7: Fes/ Erfoud
After breakfast, we will depart to Erfoud through the middle-atlas through the mountains with strange colours. Dinner and overnight will be at the hotel.
Day 8: Erfoud/ Boulmane dades
After breakfast you will take the road through the palm , through . Then you will have a ofJorfthe KsarofTourougwalk tourto visit the Todra Gorges.Dinnerand overnight will be in a tentin aprotected Kasbah.
Day 9: Boulmane dades/ Ouarzazate
After breakfast, you will have a walk tour in the Valley Dades. Then we will continue to Kalaa M'Gouna, that is the land of roses. After lunch and upon arrival in Ouarzazate you will visit the Kasbah of Taourirt. Dinner and overnight will be at the hotel in Ouarzazate.
Day 10: Ouarzazate/ Taroudant
After breakfast we will pass through , which is Then we will which . the Kasbahof AitBen Haddoua World Heritageby UNESCO.depart toTaroudantviaTaliouine is best known region forthe cultivation of saffronDinnerand overnight atthe hotel.
Day 11: Taroudant/ Palmeraie Tiout/ Agadir
This day and after breakfast we will go to discover Taroudant. , which is Atlas. After lunch we will .Then we depart toTioutBerber villageat the footof the Anti-continue toAgadir where you will eat yourdinnerand spend your night in hotel
Day 12: Agadir/ Essaouira
After breakfast you will make a city tour of Agadir that is Morocco's leading resort. Then and after lunch we will go to Essaouira. Dinner and overnight at hotel.
Day 13: Essaouira/ Marrakech
Today you will visit Essaouira; the old Mogador' that has After lunch we will .'retained its charmwith itsancientwalls,its fishing portand itsmedina.continue toMarrakech.Dinnerand overnight will be athotel/ Riad in Marrakech
Day 14: Marrakech
After breakfast you will enjoy a free day exploring the exotic city of Marrakech, with its beautiful Koutoubia mosque and fabulous central square – Djemma-el-fna. Packed full of colour, spicy aromas, traders, snake charmers and fortune tellers - Djemma-el-fna is a feast for all of the senses! Dinner and overnight will be in your hotel/Riad
Day 15: Marrakech
Breakfast and private transfer to the airport


What is included in the price :
» Accommodation.
» Breakfast and dinner.
» All transportation.
» Professional driver.
» Guide in the medina of Fez and Marrakech.
» All applicable taxes.

What is not included :
» Travel insurance.
» Lunches.
» Drinks.
» Personal needs expenditures.
» Tips to the driver/ guide.